Regular price
Sale price
€60,95 EUR
Unit price
per
Sale
Sold out
Our Blabla nurse is someone who tries very hard to do something unnecessary!?
Nonsense World but that is called art! ahhaha
(oops, I just laughed at her. I shouldn't do that! Because this is the page to write about clothes right? but this is blablahospital. We enjoy making clothes and creating the world and everything! so let us enjoy "the product information page" ;)

 I'm talking to you ;D this is not CV about clothes hehee) so let me talk about something...
I wonder who is reading here today ! Thank you! Thank youuu!  HELLO!

I know I don't need to do that, but....by blablanurse

Our blabla nurse cut out some parts on the front AFTER she painted the cross... WHY! I say it again. Please listen... Painted it and cut it out then painted it...and so on...what for!! She says this is like she is doing an operation. So this is how she makes punk clothes . I know she doesn't need to do that, but she did it because she wanted to do it. What a luxurious time to work on something extra! 
SImple is not the best in this place...
King of threads!
What is the king of threads!? What does it mean? Please don't ask us!! This is the blablahospital world! We gotta ask blablanurse to find out. Her brain is something off!

She is saying these threads want to be the center of attention as. well. She doesn't cut the threads this time, they drip like blood. In dressmaking school, she was taught to cut thread neatly. But her punk spirit will not allow it. There are days when even the threads want to be the star of the show. Anyway what she wanted to say is probably she loves to leave the threads and hang down...so she left the thread how it is..around the neck and shoulders...as the design
Have I explained enough about clothes!?
Too many writings for nothing! sorry!!  If you have any questions please contact us ;D
(We are friendly!)
Garment measurements:
(measured flat)
Front length :53cm 
Back length : 61cm
Chest width (armpit to armpit) : 54cm

Fabrics :
See-through organdie - no stretch pullover top  
Cleaning instructions: 
handwash only
Display dummy dimensions:
 chest 82cm waist 63cm hips 88cm legs 91cm
Share
View full details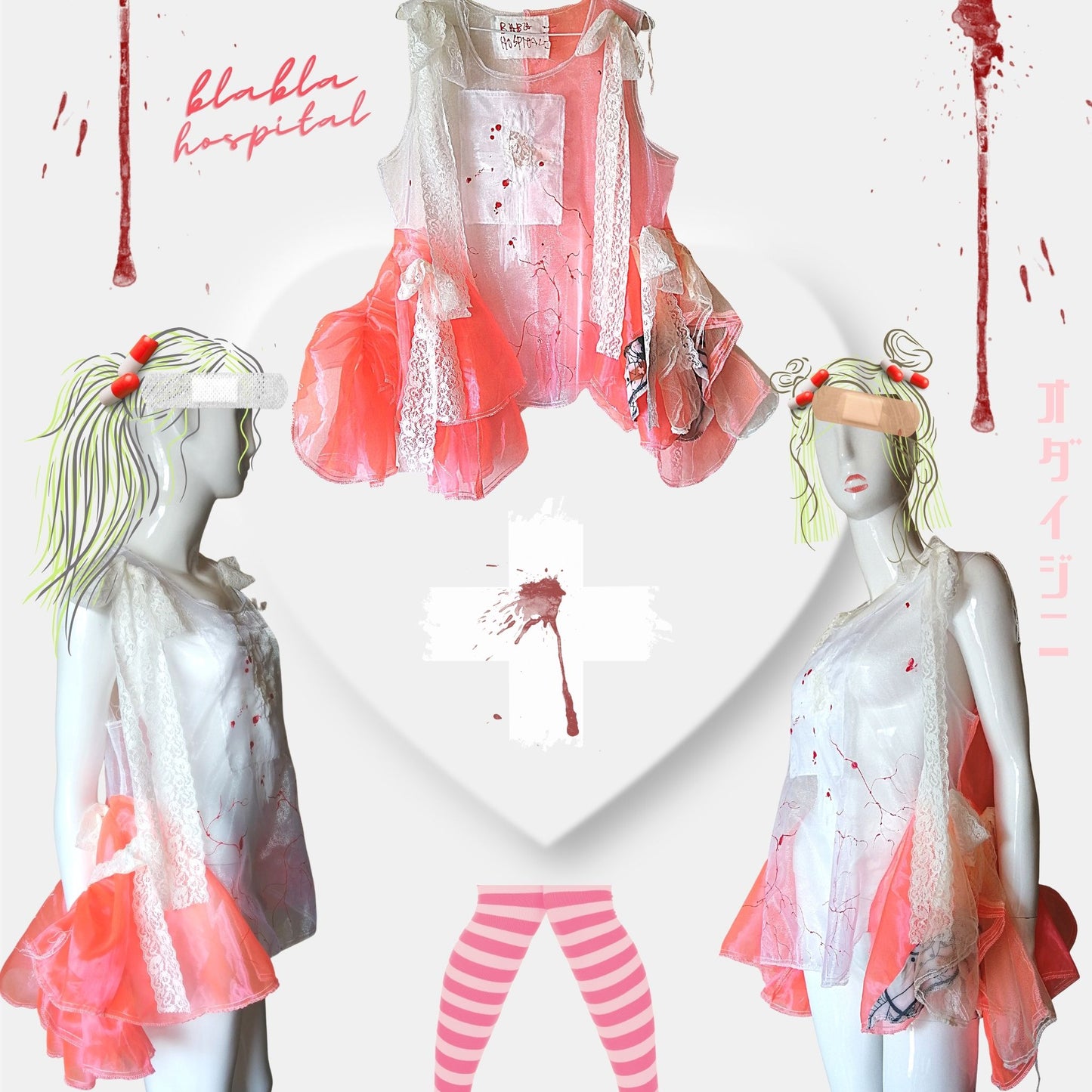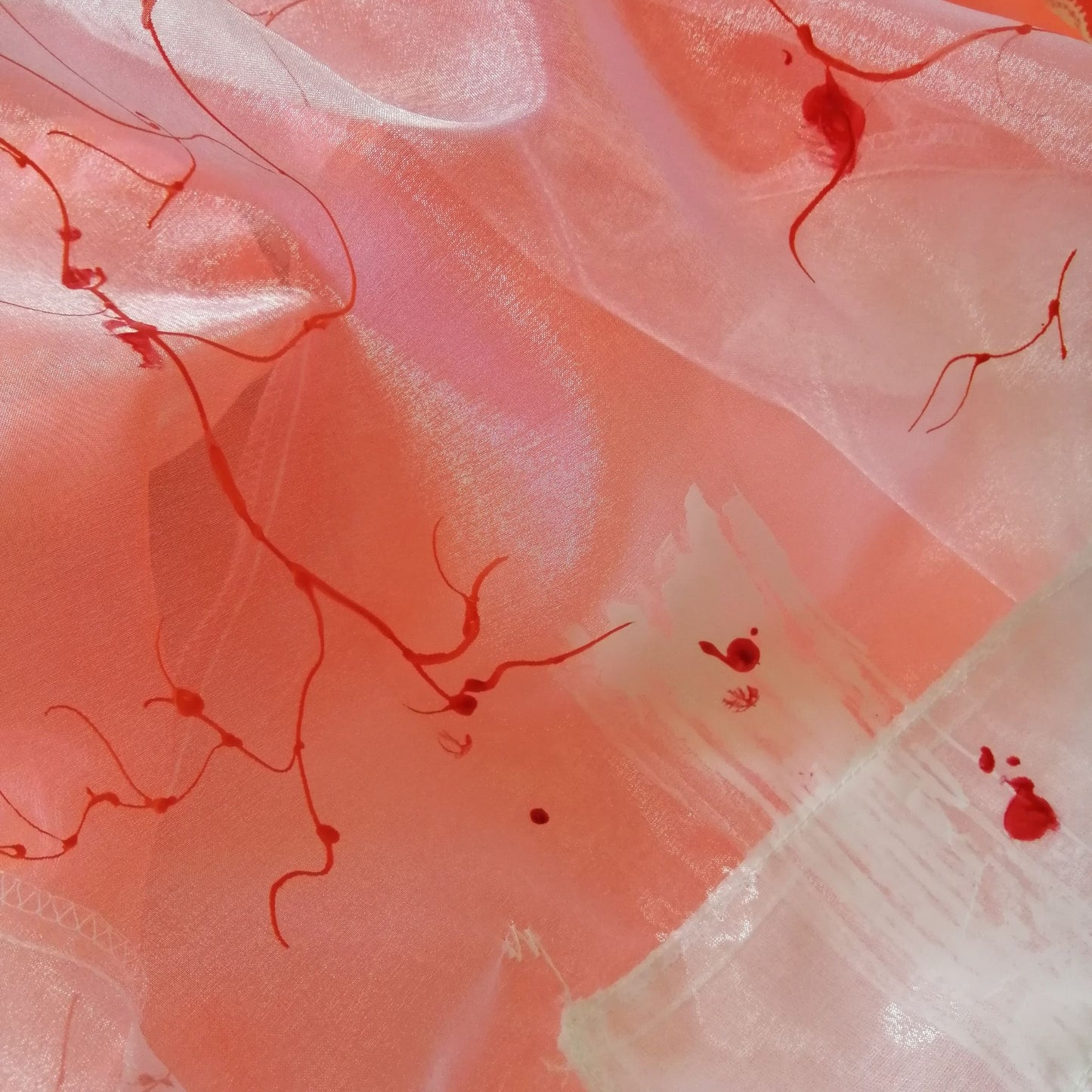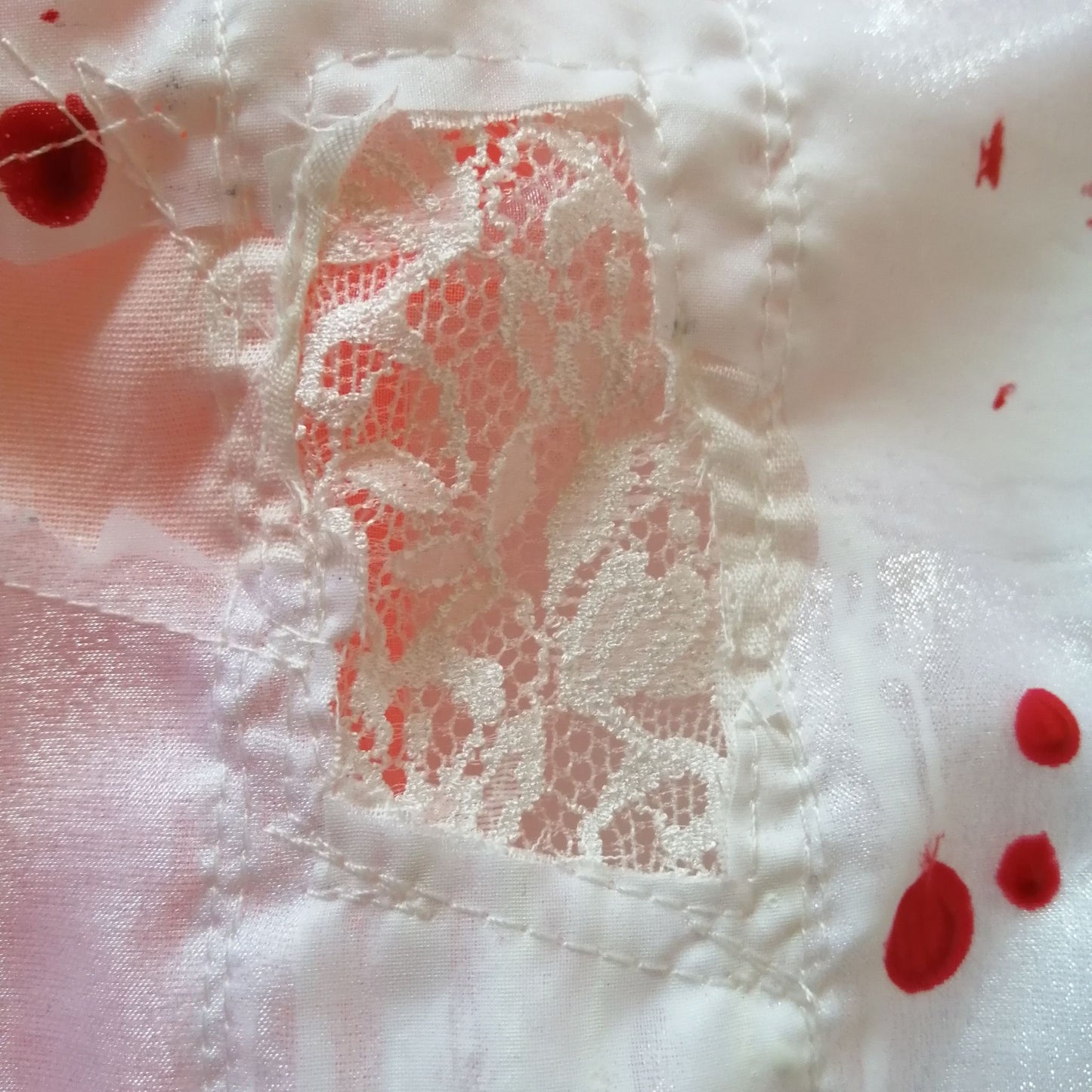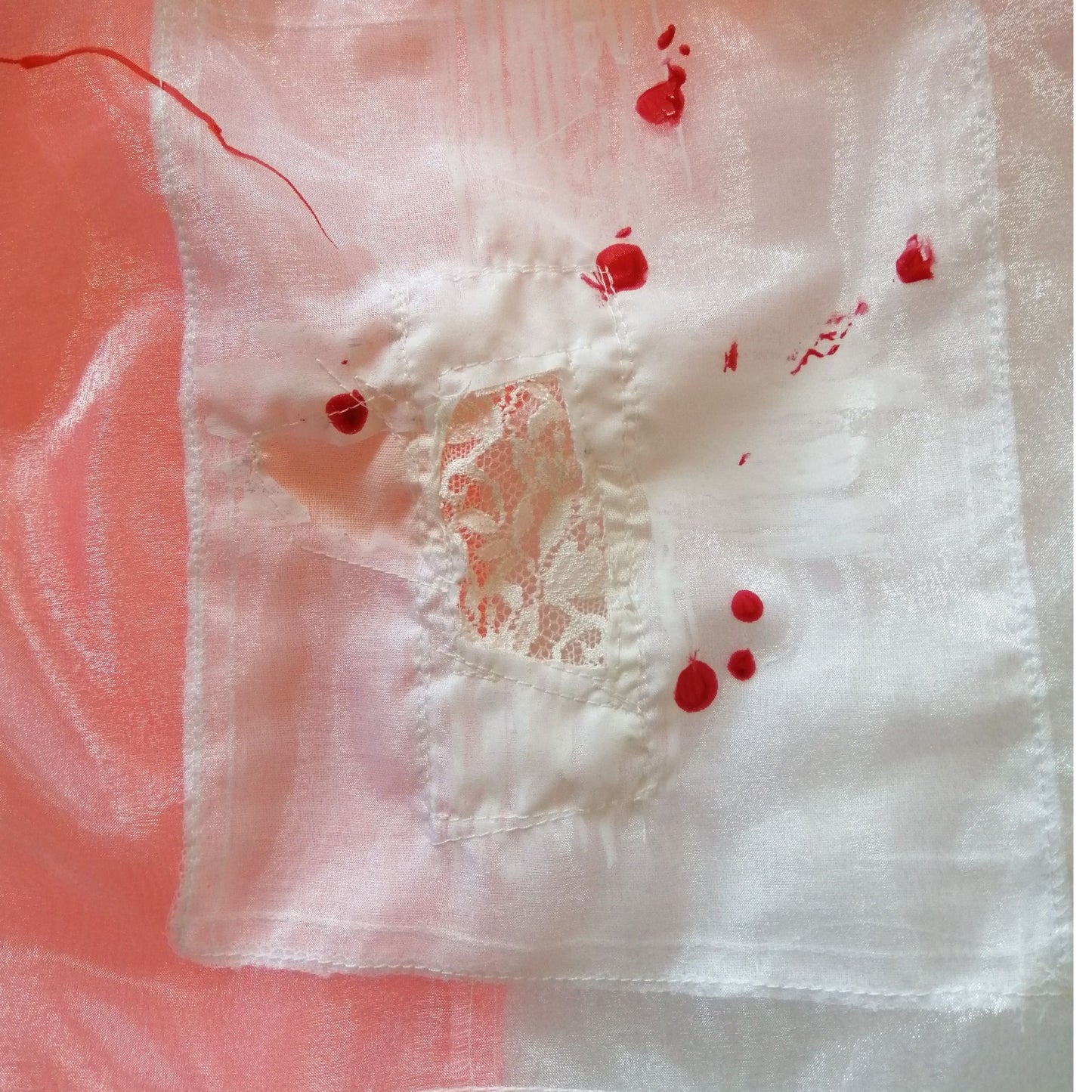 Ship worldwide from Tokyo Japan
We carefully pack each piece of clothing, as if we were sending them on a journey. They will make their way to you across the sea. We are always excited to know where we get order from!!
Regular price

Sale price

€24,95 EUR

Unit price

per

Regular price

Sale price

€24,95 EUR

Unit price

per